A stock photo is an image or visual content users can buy a license for commercial or creative use. Instead of getting a photographer to create content when you need an image for your business, you can search a stock image site for an appropriate picture, then license and use it.
While some persons enjoy using professional photographs, it might be costly and time-consuming for some individuals. Most business owners and marketers don't have the luxury of time to keep adding professional photographs for business advertisements. But stock images give a way of adding graphics to your online content by producing the pictures yourself.
While many resources might advise against the use of stock photos, some businesses still use them for their businesses, aiding their sales strategy. Hence, inarguably, the use of stock photos can be a powerful tool for your marketing arsenal if you are careful and don't overuse them. You can get many royalty-free stock photos or pay a small fee to use a professional image for your website.
Keep reading to learn how to use a shocking image for your business.
Choose images relevant to your business
We've seen images that seem irrelevant. Let's say you're running a delivery business, and you use the image of a puppy with sunglasses. Your potential customers might think, oh, perhaps this is an animal shelter or sunglasses business. Then going through your caption to realize it's a delivery business. That's strange!
You do not want your customers to be confused whenever they come across your advertisements. This will make them lose trust in your business, and that means no money for you. Businesses like Harpoon Brewery do an excellent job of avoiding the irrelevancy pitfall. They use cute dogs in their advertisements, but they also stay on brand by adding their product into the shot.
To make sure your ads are relevant, first reflect on the type of business. For instance, if an ad has just the dog, it would mislead many people, but because their beer is included, it is a strong use of imagery. While you can't add your products to stock images, you can select relevant photos to your business and advertising goals.
Fit it into your visual strategy
To keep your visual business style recognizable and consistent, you need stock photos tailored to it. If the audience can identify the type of business by one image, then your visual strategy does the job. There's a wide range of tricks and tips that can help you adapt and change stock images.
Use filters to get the photos that match your business color palette or search for similar style images via reverse search. Another way is editing the photos: change the colors or add your font. These features are available on Everypixel, Google Images, or Pinterest.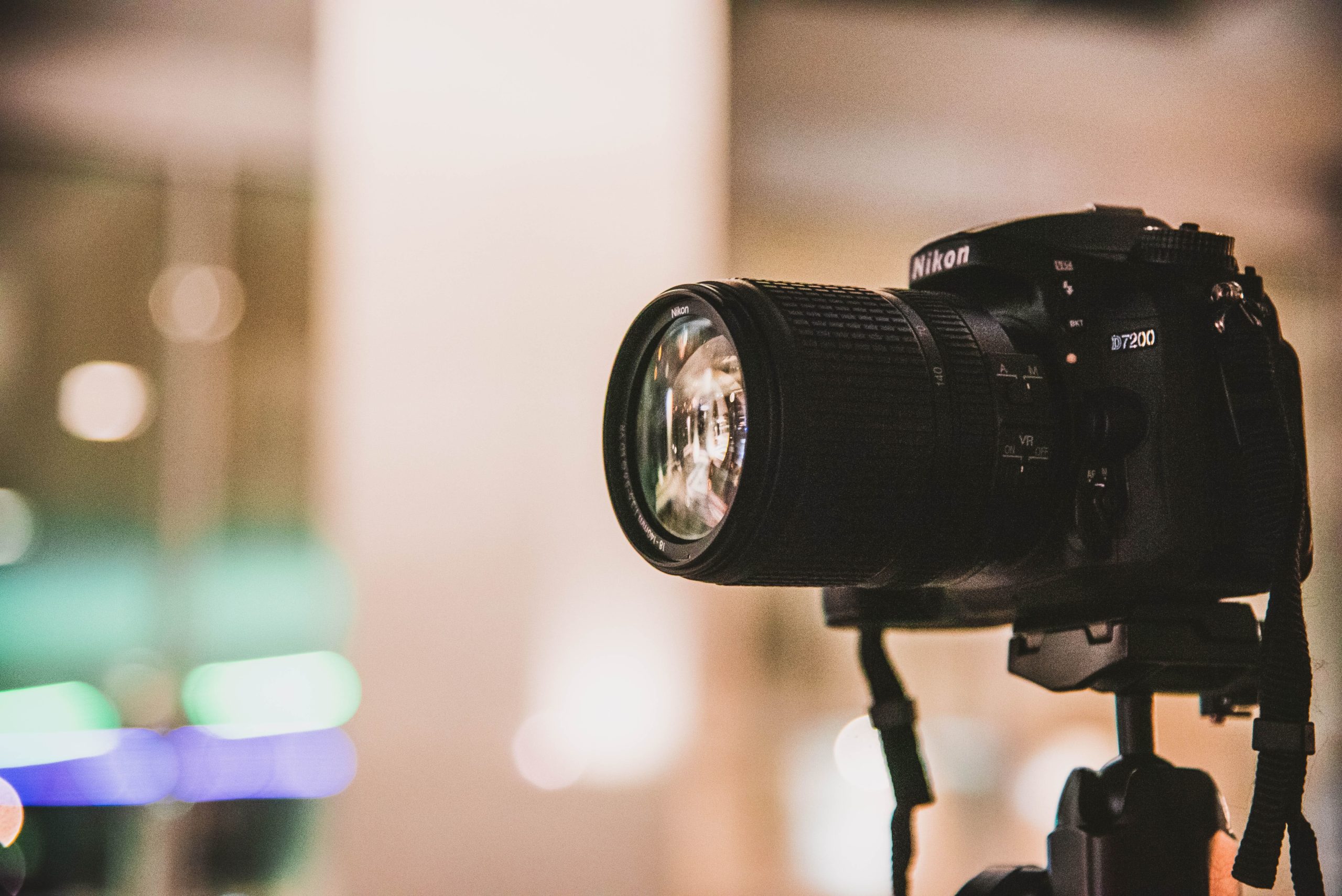 Find stock photos that don't look like stock photos
We've seen hundreds upon thousands of pictures that look alike, but get old (or outdated) over time. Sometimes, marketers use such stock images instead of including any design element in their advert. This is a wrong approach to using stock photos and shouldn't be employed by any business.
Technically, it can be a real turn-off to customers. According to MDG Advertising, 67% of shopper rates high-quality pictures as being essential to their purchase decisions. Anna Johansson claims that stock images are so recognizable because they're overused.
For instance, when the internet's 'Everywhere Girl, Jennifer Anderson, posted her photo sometime in 1996, several top brands and leading businesses worldwide used her face in prints. Such organizations include the BBC, Hewlett-Packard, Microsoft, Dell, and many others.
Seeing ads with identifiable stock images makes the marketer look lazy. Business owners shouldn't be principally focused on choosing any stock photo that encompasses their brand's or campaign's tone and message, instead, a bit of uniqueness should also be considered.
An excellent marketing strategy might be soiled by improper use of stock photos. Basically, a marketing strategy is somewhat incomplete when the choice of images isn't properly monitored and developed.
Best Sites To Find Stock Photos
Having known the best ways to use stock photos for your business, you might also need to know where to find such images. 
Pixabay
FreePik
Unsplash
ShutterStock, etc.
Conclusion
There are many resources for stock images online, both paid and free. Each site functions differently, but you can get something that will work for your business and budget if you search through the internet. If you decide to use a site like Shutterstock, make sure you check the usage rights for the image, as they can vary based on the image type and photographer.