To get a job anywhere, it is inevitable to undergo an interview. But once you develop this skill, it becomes a powerful tool of self-expression that you can use anywhere to establish an impact. And remember, first impressions can make it or break it.
So, If you finally get a call from your dream job and you do not want to blow it, follow the guide below. From a hiring manager's perspective, we will tell you how to prepare for a successful job interview.
1. Research the Organization
Nothing beats the power of having a good understanding of the company. First of all, it gives you an edge over other candidates by creating an impression that you are genuinely interested in that company. Secondly, it allows you to see if the organization's goals like salary, culture, work hours, and employee expectations align with your goals. It will just take a little bit of time, so make sure you do as much research as possible.
Find out what kind of clients the company targets, what are their long-term and short-term goals. Check out the company's reviews, as well as what they expect from their employees concerning their products and services, so you can offer them what they need.
Additionally, each company has a mission, so keep an eye on their social media activity. Pay special attention to that by visiting the company's website, and keep yourself up to date with the LinkedIn profiles of some influential people in the company. Doing this little homework will give them a familiar and warm impression of you, and they will be more than happy to have you on board. 
2. Never Go Unprepared
Find out some of the most frequently asked questions about the company by checking their records. And memorize their answers. Yes, learn them.
Questions like, what are your strengths? What are your weaknesses? Where do you see yourself in the next five years? etc
There is a common misconception that memorizing lines will make you sound mechanical and fake. But just like any other skill, you can't expect to be good at interviews without practice and learning. So, do not fear. Prepare a script of your answers, rehearse and memorize that script. As a result, your answers to these questions during the interview will come across naturally.
3. Skill and Confidence Go Hand in Hand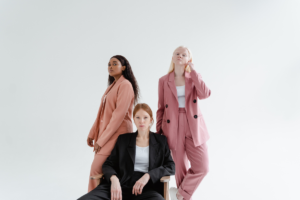 Each day, companies receive hundreds of applications from potential applicants like you. They have already seen your CV, so they know your degree and your area of expertise. Now they have called you for an interview because they want to assess your personality, confidence, how your skills are better than others, and your general attitude.
Therefore, an alert mind and quiet confidence are imperative to make your place amidst competition. Confidence comes from self-esteem, which you develop when you know that you are good at what you do. And once you have practiced enough and gain knowledge and understanding of your expertise, confidence becomes a natural outcome. 
Hence, begin working on your skills in advance long before applying for your dream job. So that when opportunity hits you, you have this confidence. 
Confidence is visible even if someone is taking your interview on a zoom call. If you are nervous or arrogant, you lose your chance right there.
4. Fight your Inner Demons in Advance
Your demons are the fears you have about yourself. If you face and eliminate them before appearing at the interview, you can keep them from ruining your best opportunity. Some of these fears could be;
5. Fear of How to Dress Appropriately
Dress to impress so you could feel good about yourself. Even if you are doing it on zoom, imagine like you are doing it in person. Wear your best outfit that makes you feel good about yourself, also wear your favorite perfume. Also, make sure your self-grooming is on the point. 
You do not need to wear brand new clothes, but they should never look worn out either. Get your shoes polished. Even if you are doing it through a webcam, do not wear your PJs at the bottom. You appear confident when you have nothing to hide. 
6. Fear of Communicating in a Second Language
Action is the only antidote to fear. What you do not practice is what will always keep you fearful. Start practicing in that language in front of the mirror, or film yourself on a camera and observe your impressions, body language, gestures, and tones. And practice until you get the result you want.