The first thing you notice when selecting a job for yourself is how much it will pay you. Many people look satisfied with their salary package. But not in everyone's case. 
There are people who want their salary package worth enough to also include savings after their expenses. They also don't want to spend money with close-fists. They like to spend on luxury vacations, own their dream cars, wear branded clothes and watches. 
Having all this, demands a lot of effort, a high qualification degree with good grades and skills that make you different from others. 
We have created a list of the highest-paying jobs and you can get one that is both tailored to your interests and qualifications. 
1. Anesthesiologist 
A physician who performs anesthesia before surgery or during surgery is an anesthesiologist. Similar to trained physicians, they have acquired specialization in preoperative care. They play a vital role in a successful operation. It is one of the top highest paying jobs. But it demands major hard work and comes with higher responsibility. They earn $260,000 to $490,000 annually. 
2. Software Developers 
In a world full of technology, software developers play a vital role. Application software developers and system software developers are two different types. 
Application software developers are usually designing mobile and computer applications. They are creative and the masterminds behind all the apps you are using on your mobile phones. 
System software developers provide software to different fields including industrial, medical, scientific, military, and aerospace. 
It is highly demanding and among the highest-paying jobs, you can get.
3. Surgeon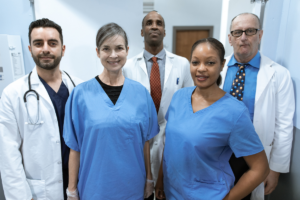 A surgeon is a doctor who specializes in diagnosing and managing conditions that may need surgery or require plastic surgery to adjust physical deformities in the human body. They are like giving new life to the patient. 
They perform critical tasks throughout their surgeon career. This profession is tough and requires a doctor to perform such difficult tasks that involve matters of life and death. A surgeon may be a general surgeon or specialization in neurology, cardiovascular or plastic surgery. It is among the highest paying jobs with lots of responsibilities.
4. Petroleum Engineer
An engineer who is involved in the designing and planning of different ways to extract gas and oil deposits under the earth. Oil and gas serve an important role in the running of industries. Feel proud if you are a petroleum engineer because you are playing a key role in the development of the country. 
It is not a simple task since you must first locate areas where natural deposits are likely to be present. That is why it comes into the list of highest-paying jobs.
5. Aircraft Pilot 
A person who is responsible to operate during the flight of an airplane, and control its direction. He is well trained and selected after a detailed process. The process includes speech, height, weight, hearing, and vision tests. 
If you are fond of traveling places then it is one of the best jobs for you. You can not only enjoy traveling to new places but it also pays you a lot. This is not an easy job at all the responsibility of taking passengers safely to the desired place is on your shoulders.
6. Dentist 
A dentist is a medical practitioner who specializes in dentistry. He diagnoses different diseases related to teeth. This profession deals with the prevention, diagnosis, and treatment of diseases that affect the teeth and oral cavity. Teeth play an important role in your personality. It is necessary to take care of your teeth. 
Moreover, dentists also perform dental surgery and adjust the position of teeth with the help of braces. This profession is so demanding in our society and it is one of the highest-paying jobs.  
7. Aerospace Engineer
A person who makes designs of airplanes, spacecraft, and satellites. They have to work very uniquely and carefully as every shape, size, and inch matters a lot in their design. 
It is a highly demanding profession as technology advances. Moreover, it pays you the highest salaries. 
8. Chief Executive Officer
The person who is responsible for running the company's successful business. He has to take care of all the office work. This profession is available in both the private and government sectors.
CEOs must also possess leadership skills, communication skills, and the ability to make decisions under pressure. That is why it comes under the highest paying jobs.
9. Marketing Manager
It is the job of the marketing manager to direct a company's marketing efforts and promote its products and services. He must have the ability to communicate, persuade customers, and promote the brand of his company.
A market manager plays an important role in a company's growth. That is why he deserves the highest salary.