Buying a house is a huge investment. While paying at once is the smartest way to go, it's not just possible for everyone. If paying once isn't feasible for you, getting a mortgage loan can be a smart move for you, as long as you pick the right mortgage for your needs.
Choosing a mortgage loan isn't as simple as it sounds because there are many types of mortgages out there with different interest rates. Therefore, you need to choose the best mortgage loan that suits your financial conditions. To help you select the right mortgage, we'll walk you through the different mortgage types.
Adjustable-Rate Mortgage
An adjustable-rate mortgage is a house loan with a low interest rate for an introductory period, typically between two to five years. This mortgage interest rate will increase or decrease as the market fluctuates after the introductory period. Hence, getting this mortgage can be risky if you think you will stay beyond the introductory period. However, an adjustable-rate mortgage may be the best option if you're planning to sell the house within a short period. You'll benefit from making lower down payments as long you're able to pay off your loan before the introductory period ends.
Requirements:
A FICO score of at least 620
A 5% down payment
A debt-to-income ratio of at least 50%
Maximum loan-to-value ratio (LTV) of 95%
Fixed-Rate Mortgage
A fixed-rate mortgage is typically between 15 to 30 years. With a fixed-rate mortgage, you pay a fixed interest rate during the period of your loan. Most homebuyers prefer fixed-rate mortgages because they offer homeowners long-term stability with predictable interest rates. You can also refinance this loan but keep in mind that it comes with higher interest rates.
Requirements:
A FICO score of at least 620
A 3% down payment
A debt-to-income ratio of at least 50%.
2% – 6% of the purchase price to cover closing costs
FHA Loan
FHA loans were created for low-income homebuyers and could be a good option if your finances aren't in good shape. FHA mortgage loans have a down payment and lower credit score requirements. However, the loans do come with strict restrictions, limiting how much money you can borrow.
Requirements:
A minimum FICO score of 500 for a 10% down payment
A minimum FICO score of 580 for a 3.5% down payment
A debt-to-income ratio of less than 43%
The house must be your primary residence
VA Loan
Veterans Affairs loan allows active or retired military personnel to buy a house with no mortgage insurance premium and zero down payment. VA loans also offer attractive interest rates. The U.S. Department of Veteran Affairs backs VA loans, so they're only available to veterans, active service members, and their surviving spouses. However, there are some restrictions involved, which makes pre-approval more challenging.
Requirements:
Must be used for primary residences only
FICO Score of around 620
No down payment required
No PMI requirement
A funding fee is charged
USDA Loan
USDA loan is a government-backed mortgage loan offered by the U.S. Department of Agriculture Rural Development, geared toward low-income homebuyers. However, the home you intend to purchase must be in a USDA-eligible area, and no down payment is required. Despite USDA loan requiring no down payment, the loan comes with a monthly mortgage insurance premium of 0.5% and charges an upfront insurance fee of 2% of your loan amount.
Requirements:
FICO Score as low as 620
Must meet certain income limits
Home purchase must be in a USDA-eligible area
No PMI requirement
No down payment required
Jumbo Loan
A jumbo loan is a popular mortgage that's above the limits of a government-sponsored loan. You may end up getting a jumbo loan if you want to buy an expensive house. This loan is best suited for wealthy homebuyers with a high income, good credit, and who can offer a large down payment.
Requirements:
Down payment of 10% to 30%
A minimum FICO Score of 660
A debt-to-income ratio of nothing less than 45%
Which Mortgage Loan Is Right For Me?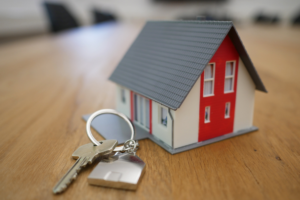 As you can see, there are different types of mortgage loans out there, so be sure to find the right mortgage that meets your needs. However, you need to figure out your financial strategy before you approach any lenders. Asking yourself these questions will help us identify the right mortgage loan that meets your needs.
Do I want to be debt-free?
Can I take the financial risks?
Do I want to save some cash?
Where is my future home located?
Where do I see myself in the future?
How long do I intend to live in the house?
In Summary
Now that you have a clear picture of different mortgage loans, don't rush with the first loan offer you get. Try to shop around and evaluate your loan options. If you have a good credit score and can afford to take risks, you can get the best loan deals.
Remember to go for mortgage loans that offer a low interest rate and allow you to pay the least amount while still satisfying your loan obligation.