Refinancing is the process by which homeowners get a new mortgage to replace the first one. Homeowners do refinance to allow them to get a better interest rate and term. They pay off the first loan, which allows them to get the second loan instead of getting a new mortgage and canceling the original mortgage. For homeowners with a good credit history, refinancing is an amazing way for them to convert variable loans to fixed loans and get a lower interest rate.
However, refinancing your mortgage can be risky if you have not too good credit or much debt. Having said that, the danger in mortgage refinancing lies in ignorance. And if you don't have the right knowledge and get help, instead of lowering your interest rate, it could increase it. Below you will find how refinancing a mortgage works in order to help you reach your best deal.
How Refinancing a Mortgage Work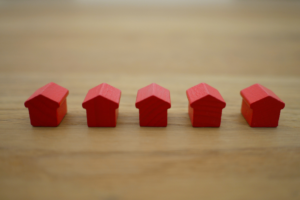 While the mortgage refinancing process is not as complicated as the home buying process, it includes several of the same stages. The typical timeline for how long the refinance process will take is between 30 to 45. The mortgage refinancing process includes:
Application
When applying for mortgage refinancing, your lender will most likely request the same information you gave them during the home buying process. Your lender will look at your assets, income, credit score, and debt to determine whether you qualify for mortgage refinancing and you can afford to pay back the loan. If you are married, your lender will also request for spouse's documents.
Keep in mind that you don't have to refinance your mortgage with your current lender. If you decided to go with a different lender, your current loan would be paid off by your new lender.
Locking in Your Interest Rate
After getting approved, you can decide to lock your interest rate to prevent it from changing before the mortgage loan closes. You can lock your interest rate anywhere from 15 to 60 days. If the lock period ends before your close your mortgage loan, you may need to extend the lock rate, and this may cost you money.
Your lender may also give you a choice to float your interest rate. While it allows you to get a lower rate, it also put you at the risk of getting a higher rate.
Underwriting
After applying, your mortgage lender will start the underwriting process. During this process, your lender reviews and verifies your financial information and ensures you submit the right details. The details of your house will be verified, and the process includes an appraisal to determine the value of your home. The appraisal is an important part of the refinancing process because it determines the options that are available to you.
Home Appraisal
Your home must be appraised before you can refinance. Your mortgage lender will order a home appraiser to visits your place and gives you an estimate of the value of your home. To leave a good impression and ensure your property is well appraised, you need to make sure your property looks its best by tidying up and completing any minor repairs.
You may also want to put together a list of upgrades you have made to the property since you purchase it. If the value of the home is equal to or higher than the mortgage loan amount you want to refinance, your lender will contact you with closing details. On the other hand, if the estimate is lower than expected, you can cancel the application or request a reduced amount.
Closing
Once the underwriting and home appraisal process are done, the final stage is to close your loan. Before the closing date, you will receive a document known as a closure disclosure. This will include the details for the final numbers for your loan. The closing is done by the people on the title and loan and a rep from the title company or lender. During closing, the details of the loan will be reviewed; then, you can sign the necessary document.
At closing, you will be required to cover any closing costs that are not included in your mortgage loan. If your mortgage lender owes you money, they will pay you after closing. Once you close, you have a couple of days before you are locked in.
Conclusion
Refinancing offers a variety of benefits, which include lowering your monthly payment or interest rate. It also allows you to use your home as a financial tool by cashing out your home's equity and use it as needed. While the refinancing process is not always complicated, it includes many steps and can be costly. So, before you start, determine the potential benefits and costs and look for lenders that offer the best terms possible.