As you prepare to finance your dream home, chances are you have had that you need mortgage pre-qualification and pre-approval. These are two important steps when applying for a mortgage loan. A lot of people use these terms interchangeably, but there are significant differences between both of them that you must understand. In this article, we will discuss what mortgage pre-qualification and pre-approval are and the major difference between the two. Let's get started!
What Is Mortgage Pre-Qualification?
A mortgage pre-qualification typically means that a mortgage lender will collect certain basic financial information (such as your monthly housing payment, annual income, and saving) from you to estimate the amount of house you can afford to buy. Most mortgage pre-qualification usually depends on the information you submit instead of verifying or reviewing your financial documents.
In some cases, mortgage lenders will check your credit via a soft inquiry, a type of financial review that doesn't have any influence on your credit scores. After the pre-qualification process, you can decide to apply and undertake a total review. During this review, your lender may require you to submit official documents instead of opting for a hard credit inquiry.
Getting pre-qualified doesn't mean your application will be approved. But if you are able to apply for mortgage pre-qualification either with or without a soft inquiry, it is generally a good idea.
What Is Mortgage Pre-Approval?
When you get pre-approved, the mortgage lender will give you approval for an exact loan amount under specific conditions. Your lender will request more detailed financial information such as tax returns and bank statements, and your potential lender will do an in-depth review of your financial situation as this helps them determine the terms and loan amount they will agree to. This process requires more financial details, so it will take more time to access.
The mortgage lender may then offer you a loan pre-approval letter that is good for several months. The mortgage pre-approval process can help you in the home buying process as it allows you to act quickly when you find your dream home and prove to the home seller that the resources you need to purchase the house are ready. And if a home seller is getting lots of bids, mortgage pre-approval can help you stand out from the rest.
Keep in mind that you should get pre-approval only when you have already established your price range for home purchases and currently shopping for one. Most mortgage pre-approval is only good for about 90 days. And since the pre-approval will show on your credit report as an inquiry, you should only apply when you are ready to start making offers.
Mortgage Pre-Approval vs. Pre-Qualification: What's the Difference?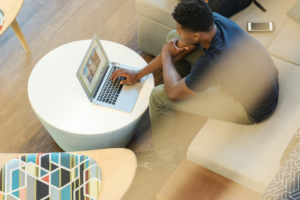 Both mortgage pre-approval and pre-qualification provide you with an estimation of how much home you can afford. However, pre-approval for a mortgage is a more official step where the lender will thoroughly review and verify your credit history and financial information. Also, when it comes to mortgage pre-qualification and pre-approval, it is vital to keep in mind that two separate functions.
Mortgage pre-approval is a commitment to lend, while pre-qualification is an easy and quick way to learn about the possibilities of a mortgage when you plan to purchase a home. It is also vital to know that not every home buyer can get pre-approved, while anyone can get pre-qualified for a mortgage because qualification only depends on the personal and financial information you submit.
Which Is Right for Me?
As a first-time homebuyer, you will likely find that getting pre-qualified for a mortgage is beneficial, especially when you want an idea of how much house you can afford to buy. Pre-approval, on the other hand, is extremely useful when you are ready to make an offer on a home for sale, especially if you are in a competitive market. Also, a home seller will be more willing to consider you a serious buyer due to the fact that you have your creditworthiness and finances verified.
In Summary
A mortgage pre-qualification is an excellent way to get an estimate and an idea of how much you might be able to borrow. And a mortgage pre-approval takes it a bit further by reviewing and verifying your financial information submitted to your lender to get the amount of money you deserve. Getting a mortgage approved early when searching for your dream home is an excellent way to know the type of home you can afford, so you can narrow down your search.