Cyber hacks and identity theft continue to grow as more financial data and personal information is exchanged online than ever. Therefore, understanding how to protect your credit card online and offline is more critical than ever.
What Is Credit Card Fraud?
Credit card fraud is the unauthorized use of cards to either obtain goods without paying or get funds from your account via cash withdrawal. Credit card fraud in the form of identity theft is often used to get loans or other credit in your name.
How Does It Happen?
Credit card fraud happens in many ways. A bank or retail website might be hacked, and your card details could be stolen. Identity theft might go through the trash to look for your discarded billing statements and then use your information to purchase things. Perhaps a dishonest waiter can take a photo of your card and uses your information to buy items online. Or maybe you receive a call for a discount package. But to qualify, you have to give out your personal information to ensure your place. The next, you notice charges on your card.
What Are The Things To Do If You Fall Victim?
Don't panic if you discover that any of your finances or identity has been compromised. Here are things you should do:
Take immediate action: Report stolen or lost cards to the issuer immediately. Your liability is limited to a few dollars if you report promptly.
Set up fraud alerts: You can set up fraud alerts with any of the three major credit bureaus (Equifax, TransUnion, and Experian). A fraud alert will notify potential lenders that you have been affected by fraud.
Update your passwords: Update your passwords immediately for the accounts that were compromised.
Freeze your credit file: a security freeze will prevent lenders from accessing your credit and creating new loans in your name.
File a police report: You can file a fraud report with the police department in your area if you believe your credit card has been stolen. A police report will help you when working with credit reporting agencies.
Dispute charges: Contact your credit card company to remove fraudulent charges.
How To Prevent Credit Card Fraud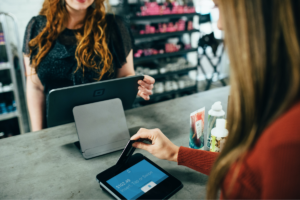 There are many ways to protect your card from fraud. You can protect yourself using the following tips.
At Home
Use these best practices to reduce your chance of falling victim.
Never leave your card receipts lying around.
Save all your card receipts in a safe place.
Never give your card to anyone.
Carry your cards separately from cash.
Void all incorrect receipts.
Report any unusual activity.
Never put your card details on a postcard.
Destroy receipts and carbon copies using a shredder.
Do not give out your card details on the phone.
Carefully go through your billing statements, and reconcile your accounts every month.
Online
In this digital age, everyone shops online, and it's vital to know how you can protect your personal information when shopping online. Here are some tips to preventing your card when shopping online.
Only use your card for shopping on trusted retail websites
Do not open links in emails from companies you don't know.
Do not enter your card details via an emailed link or in response to a message.
When entering credit card details, make sure the website starts with HTTPS:// or has a lock symbol.
Ask your issuer if they offer a one-time use card number, which expires after one use.
Always review your transaction history and make sure they match the amounts on your receipts.
Never enter your card details if you're on a public computer or Wi-Fi network.
On the phone
Phone card fraud is on the rise. Scammers are getting braver every day in asking people of all ages to give out personal information over the phone.
Watch out for phishing text messages, which are becoming more prevalent.
Never give out your card details on the phone or via email, even if you know who you're talking to.
As you can see, the prevention tips listed above are not complicated and can save you a lot of money down the road.
Final Thought
Preventing your credit card against fraud starts with knowing the security basics – how to protect your personal information and how to be smart about sharing your information online so you can reduce the odds of a scammer stealing your personal information. If you find that you're a victim of credit card fraud, act as soon as possible to limit the damage.