It is great to have money because it will allow you to do a lot of things that you always wanted to do. It is easy to achieve many goals with money as everyone comes with different purposes. You can spend all the money on yourselves or share it to help needy people.
You make a lot of effort to earn money; that's why it is necessary to take care of your money to keep it safe so you can fulfill your desires and dreams. Having a bank account can help you a lot in this regard. If you don't have an account, consider opening it because there are many benefits of having it that we are going to reveal.
One of the major pros of having a bank account is that your money is safe in your bank account, and definitely, you can't find an alternative to it. 
You do a lot of hard work to make money, and no one wants to lose it. But if you don't have an account and keep your money at home, there are chances of stealing and losing your money in the form of robbery and other disasters.
If you have a bank account, you can keep yourself tension-free from these mishappenings. Because in all respects, your money is safe.
Carrying substantial cash with you can be dangerous. A bank account provides access at any time. In this way, your money remains safe.
When you have an account, you don't need to go bank every time. You can get debit and credit cards from your bank. 
You should use these cards in your time of need. You can also do a lot of shopping, pay your bills with a debit card, and use it for many other purposes.
You can even download a mobile banking app. With its help, you can perform many tasks while sitting at the home, office, and anywhere.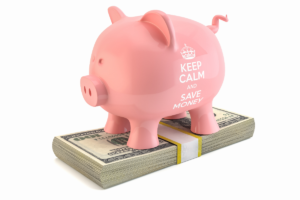 One of the pros of having a bank account is you can save your money. A habit is built to save money with a bank account. There are many benefits of saving money, and you can use them in time of need. 
You can invest a large amount of money on some projects and earn profit. 

Start a business to earn more money. 

You can save money for the education of your children.
There are different types of bank accounts such as fixed account, current account, savings account, and basic banking account. You may receive interest on your deposits from banks. Interest rates differ according to the type of account. It also helps you to make some profit while saving your money.
With the advancement of technology, more convenient opportunities are created. One of the greatest benefits of having your own bank account is you don't need to go to pay your bills physically. 
In this system, you can pay bills such as utility bills, gym fees, and school dues of children without going physically. You select a specific amount to pay for each month. But just like your utility bills that change every month. In this case, the bank or the company informs you ten days earlier so that you change the specific amount for utility bills.
There is a difference between automatic debit payments and bill pay. In automatic debit payments, you allow permission to the bank to pay for all your bills.
In bill-pay, you give permission to the company to take an amount from your account. 
Keeps You Update Through Bank Statement
Whenever you deposit cash and withdraw money, the record is being saved. It is so important to keep a record when you make payments to any company. It helps you a lot when there is confusion between two parties. You can print out bank statements and show them as evidence. 
You can download e-statement through a mobile banking app. Your e-statement lets you know how much money you have deposited and when it is withdrawn. 
One of the utmost benefits of having your bank account is that you can take loans from banks easily. If you wish to take a loan for buying a car and want to make your own house, you can take loans from banks. 
Banks prefer to give loans to those who have personal accounts because they have your personal data as well as financial history. With the help of it, they determine whether you can repay what you take. That is why they easily give loans to their customers.