Many of us already know that mobile app development is doing well, with over 3.2 billion smartphone users worldwide. The mobile app development industry is steadily expanding. It has become an integral part of our lives. 
As technology advances, mobile apps help us perform complicated tasks more conveniently. To help you with app development, there are many tools and websites available. You can take help from these websites.
Unlike the olden times, training is available to you without having to travel far from your home. Moreover, learning coding and software programming is now inexpensive as well. The flexible schedule and the affordable price allow you to learn to code at your convenience.
We have compiled a list of the best websites for learning app development. You can access the app development world by pursuing online resources that offer certificates, practical coding training, and different programs.
1. Udacity 
To learn app development, Udacity is among the best websites. It was launched in 2012. It now has more than 11.5 million users. It offers various courses. There are courses available for beginners as well as advanced students. One can enroll himself according to his interest and ability.
Udacity's Nanodegree programs offer real-time learning, hands-on experience, and valuable certification. It has significant benefits, so it's also a good idea to enroll yourself. They are created in partnership with top tech companies like Google, IBM, Microsoft, Intel, Mode, etc.
You not only gain knowledge from the experts, but with the help of hand-on-exercises, your practical experience will take you from beginner to advanced level.
When you go to its website, all necessary information is already provided, such as the estimated time of the course, starting date, and price. There is also financial support for needy students.
2. Udemy 
This is an American online course offering website. One of the leading websites for learning app development. It offers thousands of different courses in more than 60 languages.
It is amongst the top online courses websites with more than 40 million users and 60,000 instructors. Lectures are available in many formats, including PDFs, audio, PowerPoint, and ZIP files. You can also take live online sessions. 
This website works best for newbies as all lectures are easy to understand. 
3. Coursera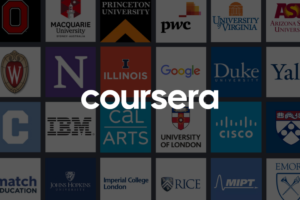 The massive open online course provider Coursera was founded in 2012 by professors Andrew Ng and Daphne Koller from Stanford University's school of computer science. Coursera offers several courses, certifications, and degrees in collaboration with universities and other organizations.
It offers 4000 courses in various fields with more than 70 million users. This website is a leading source of information about app development. It provides many free courses, so you may want to take advantage of this.
 Course duration is 4 to 12 months. Video lectures are available. Moreover, quizzes, weekly exercises, and peer assessments are also available for easy to understand and self-evaluation. 
4. Pluralsight
You can start app development learning from Pluralsight without wasting more time. It is one of the trusted and unique platforms to polish your skills. It provides various courses related to app development. One of the most significant websites for software development. 
Video lectures are available online, and you can view them offline afterward. There is Pluralsight IQ, just like an assessment of 5 minutes to evaluate your learning as well as hands-on exercises. 
According to your interest, you can avail courses before enrolment, take a free trial of 10 to 14 days, and enroll yourself. Prices are comparatively low, starting from 19$ per month to 29$.
5. Raywenderlich
This is an online learning platform that provides tutorials for several programs. We can take help from it regarding app development. The website specializes in mobile app development. 
If you wish to master a new skill, you can learn from this platform and start your own business. You can also read a free online book that is available on their site. All you need is to create an account on their website and can get a lot of benefits. 
Online tutorials are available. There is a step-by-step procedure explained in tutorials that are easy to follow. 
One unique thing about this website is it keeps its users updated. As some new techniques are introduced, it adds to the course to learn new skills from the updated version. 
6. Vogel
This website is known for its free tutorials, which make it stand out. It is one of the best online resources for app learning development.
It offers a wide range of online tutorials. These help a lot in the app development as there is detailed information available. One can learn from these tutorials and test his learning with the given exercises.