The process of getting your home ready for sale can be challenging if you've never done it before. You want buyers to notice your house right off the bat. 
You might find selling a home to be the most stressful event in your life. Because it is much more complicated than purchasing one, ask anyone who has ever done it.
It is a tedious process to determine the right listing price and work through legal documents. 
Several things need to be done before selling your home that requires minimal effort and a tiny budget. But don't worry, we have few great ideas for you that will help you out. With these ideas, you can attract buyers, and there are more chances to seal the deal.
1. Clear the Clutter
Everyone has a lot of stuff. Things are piled up under beds and on countertops, and our closets are full. An overstuffed house might scare buyers away, as they might worry that there won't be enough space to store their things.
That is why it is crucial to clear all the clutter to make your house spacious.
Make sure you thoroughly review everything. If you have not used anything in the last year, consider donating it.
When you have fewer items inside, your home will appear and feel bigger. Hence, it will be a positive step towards attracting potential buyers. 
2. Consider Replacing the Little Things
You should replace broken or aged hardware all over the house. Adding new hardware to the bathroom, kitchen, windows, and doors also enhances their safety and functionality.
Where you find anything that needs to be replaced, consider replacing it like. If your towel bars and curtain rods are outdated, replace them with new stuff. You can also install new door handles, sinks, and taps. 
3. Do Some Repairing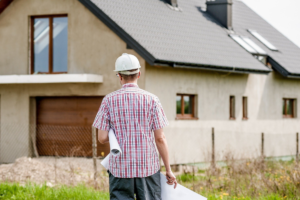 It's time to fix those annoying things you've been putting up with for too long. Look for signs of neglect, such as stains on the ceiling, cracked windows or doors, severely scratched floors, and broken tiles inside the house.
You should inspect the outside of your house for broken or missing roof tiles, tuckpointing, and damaged pavement. You can make a list of everything that needs to be repaired and then start working accordingly. Once you are done with all possible repairing, your house will look much better. It will attract buyers.
4. Paint the Wall, Door, and Cabinets
To make your house look like a new one, consider painting the colors on walls, doors, and cabinets. You can repaint walls with modern and bright colors and give beige and white walls a fresh coat of paint. A neutral color scheme inspired by nature or a spa is best, such as ivory brown or subtle gray. The neutral color of the wall attracts buyers more.
It is also necessary to paint the doors and cabinets because they look dirty and dull with use. Paint all the doors and cabinets to make them look better.
Once you are done with the paint, you will be astonished to see the difference. Everything will look clean and fresh with color.
5. Add Some Plants and Flowers
To add a more charming look to your house, bring fresh flowers and put them into vases. The beautiful colors and smell of the flowers give a good feeling, and visitors will appreciate your idea of adding flowers.
You can also take plants home and put them in pots. Putting plants inside a house is a good idea, but add more plants into it if you have a lawn before adding more plants, just take a look at the lawn and do some necessary things like mowing the grass, cutting unwanted weeds, and watering the plants. 
It will add beauty to your house as the green color is a sign of life, freshness, and energy. 
6. Cleaning and Dusting
Cleaning a house is one of the most essential parts to do before selling it. Everyone likes neat and clean places to live. Cleaning includes cleaning floors and dusting, but it requires deep cleaning because buyers are in a mood when a deal is done. They bring their luggage in a week. They don't wait too long. 
That's why deep cleaning is crucial. Do a thorough cleaning, especially in the kitchen and bathrooms. The sinks, washbasins, and commode toilet needs a little bit more cleaning. 
There are a lot of dust particles on furniture, windows, and glass doors. Take a clean towel and start dusting. Once your house is clean, it begins to shine.