What sets a human being apart from the animals is mingling and communicating verbally and in written form. The ability to understand one another plays a vital role in human communication. A simple misinterpretation of words can easily cause trouble, discord, or even war. The need to pass accurate information across a larger audience that the language barrier would otherwise restrict is paramount.
Professional translation services can be pretty expensive. But getting a trustworthy agency with whom you can leave your documents and your project's schedule is worth your investment. Consider how hiring these services will impact your business, and then decide based on your findings.
Below are 6 reasons to use professional translation services.
Translation precision
Hiring a professional translator guarantees that the information dispersed is precise.  Expanding and communicating to a larger audience is a common goal for businesses. The best way to get information out there is for you to engage the services of a professional translator. Be sure to let an expert translator handle your documents if you are looking to get an exceptional translation.
Any document that needs translation, whether a tourist brochure, a legal contract, or user manual, the best bet for your business is to engage the services of a professional. The delivery of the message and the nature of translation can leave an enduring impression on your client. Ensure you get it right the first time.
Quality
Whether you are penetrating a new market or launching a new product, it is imperative that you project a good image and adequately convey your company's virtues. As aforementioned, poor translation can result in costly errors especially in instances where safety may be a concern.  For example, when translating medical or electrical manuals, there's little room for error as misinterpretation may get consumers hurt. Not only are professional translators exceptional linguists who are meticulous at work, but they also possess the attributes needed to interpret your material accurately and on time.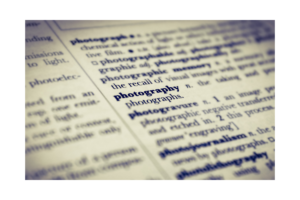 Culturally Correct
Apart from the professional interpreters engrossing themselves in the dialect, they also learn the customs of a country's population. Unfamiliarity with cultural norms can result in costly and embarrassing errors. A  professional interpreter will consider local rules, statutory provisions, and behavioral standards, guaranteeing that your content is acceptable to the locals.
Fast Results
Your project may not always come first when you assign it to an independent contractor. Most independent contractors are sole proprietors that will give more significant projects from higher paying customers a priority. Thus you will have to wait for a longer duration for your translation, not to mention turning a blind eye to contingencies. On the contrary, a professional interpreter will always be ready to assist in the shortest duration possible. The services you get are in exchange for remuneration.
Content Clarity
A professional interpreting company uses speakers who are native to the land and who know and understand the local dialect. This kind of professionalism guarantees that the message delivered is concise and that you do not have to worry if the content you intend to pass is explicit or not. The outcome is that you will be retaining your customers besides attracting even more.
Transparency & Confidentiality
A professional translator will consistently give you a straightforward set of stipulations, including how long your project is, the options for compensation, and the reductions, among other details. A professional translator will treat you as a client giving you the benefit of working with an expert.
Discretion is another facet that matters, particularly when handling private matters, whether they are legal or not. A firm understands that customer satisfaction means return business for them, and there is no better motivation than this fact.  With this in mind, a professional translator understands the dangers of confidential information leakage and takes the necessary precautions to safeguard their client's information.
Conclusion
Professional translators possess the capability, understanding, and experience to complement the knowledge of languages. They offer an expert interpretation of project management and high-level quality assurance measures. You get top-notch services knowing that they will assign the most experienced interpreters to specific texts or projects.
Working with an expert guarantees work is delivered on time, while also ensuring that the required quality is 100%. Besides, a professional translation company will handle your material with the highest level of confidentiality, and you can bet on a broader network of experts. Even though professional services are quite costly, your peace of mind compensates for it,  knowing that you have an expert taking care of your business.